When we are talking about badminton, mostly people surround us will say some famous names to be remembered likes Lee Chong Wei, Sidek's sons and more. Yeahhh, Sidek's sibling. The most famous trainer in badminton arena after Misbun Sidek is his youngest brother, Rashid.
If you are still remember our those kids moment where we are reading tons of comic, but there is a special Malay comic published to potray Sidek's family life. Here, I am exploring one of the badminton's obsess and amazing player, Rashid Sidek.
Let me tell you some personal details about him.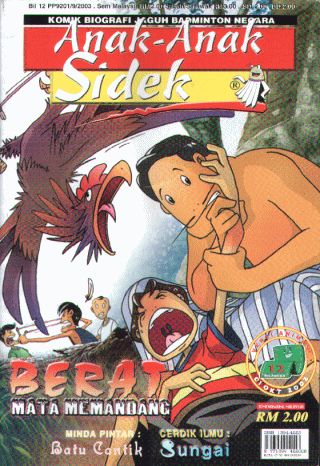 Comic about Sidek's sons
There was a child who raised up in the strict family where his dad always wanted his sons to be trained as a good badminton player. Fall down to earth on 8th July, 1968 in Kanchong Darat, Banting, Selangor and he has five siblings. Having all talented brothers had inspired him to be like them.
For me, Rashid Sidek has a strong motivation and never give up in trying where makes this "Abul", sweet nickname become more discipline and intention to be one of the world's best player where his name has been sketch on the Olympics' athlete list and his golden achievement makes all the Malaysian proud of him including me.
Abul and his inspired brothers
Not everyone knows his talent already can be seen since he was child. This good smasher play seriously when he was early at 7 years old where he represent his school and at the age of 10 he already become a professional player where he represent Kuala Lumpur state champion under 12. He actually shown his golden talent since kids where he had been become a target to be a professional player. He is a alumni of Victorian Institution (1981 - 1985).
He had just retired his career as trainer of national badminton player in this year, 2013.
Lastly, I feed you with the flashback moment where Rashid was born, in one of the episode in Anak-anak Sidek's cartoon. Enjoy!
XOXO
Reference : http://www.olympic.org.my/museum/hof/ind/ars.htm